How to find truck drivers in
2017
Trucking companies must prioritize recruiting, hiring, and retaining the best drivers in the workforce. There are 3.5 million professional drivers in the United States, with varying levels of experience, responsibility, and training. Those millions of drivers aren't enough to keep every fleet running at 100% capacity and not every driver possesses the proper training, experience, and safety record required to safely operate a vehicle.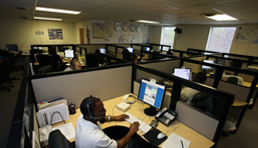 The largest trucking companies have driver recruiting and advertising programs that cost millions of dollars. If you're a small or medium trucking company, you simply cannot afford the expense. You need to learn how to find truck drivers with adequate training at a reasonable cost.
The mission to find the best truck drivers in 2016 is not hopeless. Drivers with clean MVRs, proper training, and years of experience move on to new opportunities every day. We see it because we're a part of many of these transitions. If you're committed to putting the best drivers behind the wheels of your fleet, here are a few tips to make the process easier:
Talk to you current EMPLOYEES
Ask them if they have any ideas on how to find truck drivers. The trucking industry is a tight-knit one, and drivers often tell their fellow drivers, dispatchers, and dock workers when they're looking for a new carrier.   Every day we receive calls from drivers who are looking for a new opportunity who heard about us from a fellow driver.  By keeping your ear to the ground, you can be the first to know when a good driver is looking to make a jump, and when one of your experienced drivers is considering a career change.
Advertise Constantly
Don't wait until a truck is parked to find it's next driver. Run ads on appropriate websites and other outlets constantly, and keep a backlog of qualified drivers that you can hire immediately.  Our clients are able to take advantage of our constant advertising without the ongoing expense.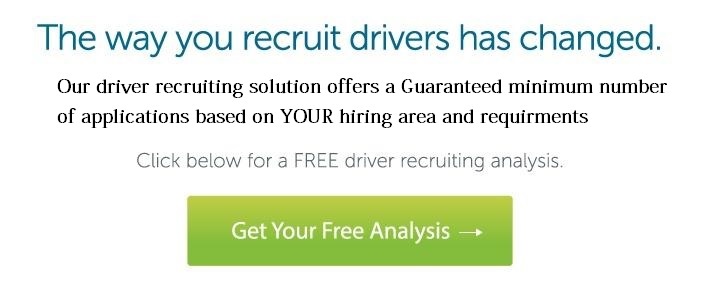 Thoroughly review each Application
While it seems appalling, we've seen drivers add a bit of fiction to their applications in an attempt to land a job with a good carrier. Be sure to perform a thorough review of each applicant's MVR, and always check their references thoroughly.
Be Proactive
Most carriers come into contact with drivers from other companies on a regular basis. This is a competitive industry, and you should always reach out to great drivers to find out if they'd be willing to join your team.  Often we come across trucking companies who are only looking for candidates that are currently unemployed.   We have found this to be a mistake.  In this market most good truck drivers are going to be employed.  It is worth the little extra time required to transition these drivers.
Driver Schools
If you can't afford to hire the best, consider hiring the youngest and making them the best.  We've said it before, and we'll say it again. Driver Schools can be a great source of qualified drivers, if you're willing to be thorough with your screening process, strict with your standards, and budget for several months of training for new hires. If you do all of that on a consistent basis, you'll find that CDL schools can be a great source for former military drivers and drivers with lots of experience in non cdl vehicles.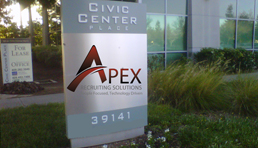 Trucking Forums
Truck driving is a solitary job, and truckers have increasingly turned to online communities to develop a sense of comradely and support. Any carrier would be wise to participate in at least one online trucking forum, where your unique insight on the industry will bring drivers to your doors looking to jump to a carrier that cares.  Be an active member of the community and engage members of the forum on topics not just job opportunities.
Current Drivers
Does your competition ask how to find truck drivers?  As much as it hurts, you're going to lose drivers to the competition.  Instead of burning bridges or making threats, support your former drivers during their transition and keep in touch with them for at least a year after they leave. You'll often find that their new employer doesn't follow through on many of the promises that made them jump ship, and you'll be in a great position to get a driver back that you've already vetted in the past.
Your Staff
Truck drivers, dispatchers, and warehouse workers are a tight-knit group that keep in touch through employer changes. You'll find that your drivers, dispatchers, and other employees know more than a few drivers working for other companies, and if you're diligent you may be able to reach out to drivers who are looking for a new carrier at the perfect time.
There you have it! Eight tips to help you find truck drivers. Keep your ear to the ground, be aggressive, and always be ready to hire your next qualified driver. We do the ongoing work for our clients. If you would like to find out more about how Apex Recruiting Solutions can help you find truck drivers in 2016 then take a look at our DRIVER RECRUITING SERVICE or our Owner Operator Recruiting Service
First Alert Notification
Our staff has been at the forefront of the technology industry for over a decade developing our "FIRST ALERT" notification technology.
Guarantee
Our philosophy is, "if you can't guarantee it, you shouldn't offer it." That is why we offer a minimum number BEFORE you sign up.